Caribbean Real Estate Professionals

you can count on

Real Estate is our business and excellent customer service our commitment to those we serve. We opened our doors in 2005, and the journey continues to be rewarding for us and our customers. If you are renting or buying, we find the properties that tick your boxes and walk you through each step of the process until it's yours. If you are selling, we'll help you show your property at its best and we are good at it. We're successful because we love what we do!
The people behind
SKNIH

Meet the members of the Friendliest Real Estate Professionals in the Caribbean.
Arlene Wilkinson (Realtor – SKNIH)
With 10 years of experience in real estate and 20 years in banking, Arlene Wilkinson, owner of St. Kitts Nevis Island Homes successfully combines a decades' worth of excellent customer service with a sound understanding of real estate in the federation. During her downtime Patricia enjoys the simple things in life: a good book, cooking, a leisurely walk and spending quality time with family and friends.
Sonji Isaac (Property Manager – SKNIH)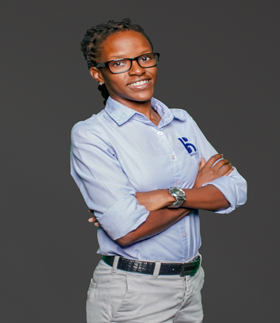 Sonji Isaac joined the SKNIH team in 2020 as a property manager and is the face behind the SKNIH web presence–creating interactive and user-friendly media for our clients. Prior to joining SKNIH, Sonji worked in real estate in St. Kitts and was a marketing manager for a travel company in the UK. With over 10 years of customer service in the real estate and marketing industries, Sonji brings a wealth of knowledge to the SKNIH team. Sonji is also an artist, a writer, an avid steel plan player and a dance instructor.

Thinking Of Selling?
Or need a property manager?